IN THE SPIRIT OF SMILES ON THE CAMINO
Responding to  CoVid -19
Shared sentiments of hope and inspiration can touch the human spirit - and this is a time across the world when it is needed most.
Your message could be the one thing that someone needs to hear today. You may make their day better, give them hope for tomorrow, or even make them smile.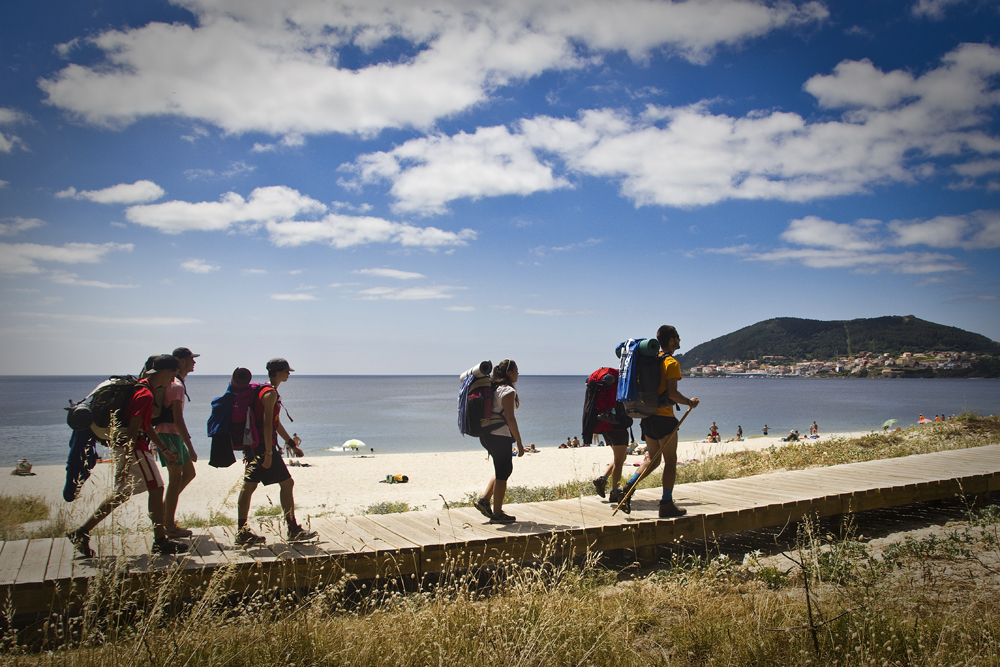 INSPIRATION FROM the Smiles on the Camino Community
We would like you to draw on your experience of The Camino de Santiago, your wisdom, your faith, your knowledge and your dreams for the future - and create a 30 second -1 minute video that we can share with the Smiles on the Camino community.
Or, take a moment to write about your Camino experience and share your insights with us.
Please send either your video, story (photographs welcomed) to [email protected]
The  purpose of "Smiles on the Camino" has always been to connect, uplift and build community through sharing of stories.
Let us, through the Spirit of the Camino uplift humanity today.
As a thank you for your contribution, we have these gifts for you
we will light a candle of gratitude for you at the Tomb of Saint James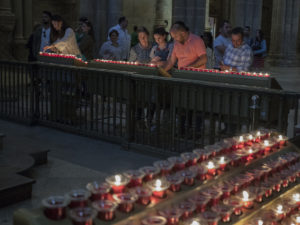 Free images from our gallery at high resolution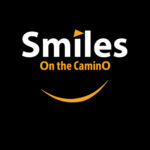 We will plant trees on the Camino with the inscription of your name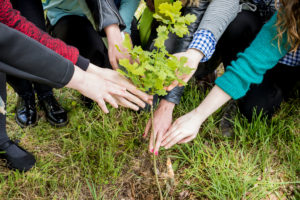 Tania testimonial
Hi Camino Family
My name is Tania, and I am the "Aussie" co-editor on Smiles on the Camino.
One of my special Camino memories  occurred in the afternoon of 11th October 2015, the day before arrival into Santiago de Compostela. I along with fellow Peregrinos reached Monumento do Monte do Gozo - "the Hill of Joy".
With feelings of anticipation, and gratitude, especially after climbing "that last hill on the Way", I took a moment to rest on a bench and take in the portrait at the base of the Monument do Monte do Gozo.
As my eyes glanced downward for reflection and prayer, something familiar caught my eye.
In a puddle of water, to the right of my feet (yes, it had been raining in Galicia earlier that day) was a Holy Card - a picture of Jesus  - with the inscription "Jesus Confío En Tí".
In astonishment I smiled.
I picked the Holy Card up, and placed it with my "Pilgrim Passport" (I still have it with me today).
What was remarkable about this moment, was this was the second time in my life,  I had picked this Holy Card up from the ground!
In the late '90's this same image of Jesus caught my eye whilst I was walking along a footpath one evening with friends in my home city...the inscription then was in English "Jesus I Trust in Thee".
In this time of social distancing, uncertainty, self isolation and with many churches closed - this picture is a gentle reminder that Jesus is only a prayer or thought away.
I deeply appreciate the Camino is a passage for people of different faiths, believers and non-believers.
I hope this sharing brings a message of hope and comfort to someone in our Camino community today.
A simple prayer of trust and confidence.
 "Jesus I Trust in Thee"
 "Jesus Confío En Tí"